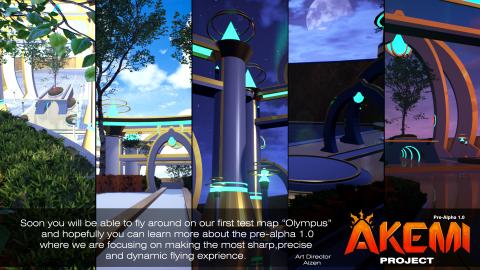 the game is in its pre-aplha
We are a small group of independent but ambitious developers of online games that came from a player base.
Having good experiences as players, is our mission to bring our own story and characters in the open world of online entertainment, the genre been "DYNAMIC ACTION MMORPG" and look for a healthy way to have fun, competitive and strategic experience.
Our goal is to meet the public's expectations by making a recognized game that delivers satisfaction and innovative experiences to players with an immersive dynamic way.
Natural selection, evolution and the law of the strongest have always been the determining factor for the survival of all species. Are you ready for the future that awaits us? Something is coming and everything will change, it is beautiful, it is fantastic and shiny, but it will bring chaos on a universal scale, you will fall, you will burn, you will get hurt, hiding is not an option. Adapt or you will not take place in the new world.
Game Genre:
Action
Adventure
Indie
MMO
RPG
Type of Promotion You Are Seeking:
Bloggers/Reviewers
News/Press
Twitch Streamers
Youtube Reviews
Press Release:
I Don't Have a Press Release