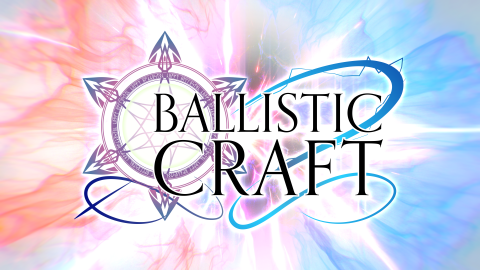 Ballistic Craft is a PVP bullet-hell battle arena game with customizable attacks.
Using magical bullets called Shots, players fight for supremacy in flashy ballistic battles.
The game includes a single player mode for unlocking new battle features, and a multiplayer PVP mode for battling other players online or locally.
Ballistic Craft's core feature is the Shot Development system.
Players can craft and customize their own Shots through this mode, which they can later use in battle.
Everything from size, appearance, quantity, trajectory, and speed can be edited- the only limit is the imagination! Strategy and creativity is the key to victory.
User-made Shots can also be uploaded and shared directly to Steam Workshop.
Any and all Shots can be used as templates for your own, including ones made by other users!
In single-player Quest Mode, you will participate in the League of Crafters as a novice wizard. Aim to dominate at the yearly tournament that determines the best of all the Magic Knights. You can acquire new Shots as you battle your way through the Quest Mode, which can be used as-is or as a template for your own custom Shot.
Playing through Quest Mode also unlocks new stages and features that can be used in the online Battle Mode.
---
Currently available on Steam!
Steam store page: https://store.steampowered.com/app/1137110/Ballistic_Craft/
Launch trailer: https://www.youtube.com/watch?v=Xyz-WvAH_sQ
Type of Promotion You Are Seeking:
Bloggers/Reviewers
News/Press
Twitch Streamers
Youtube Reviews
Paid Promotion