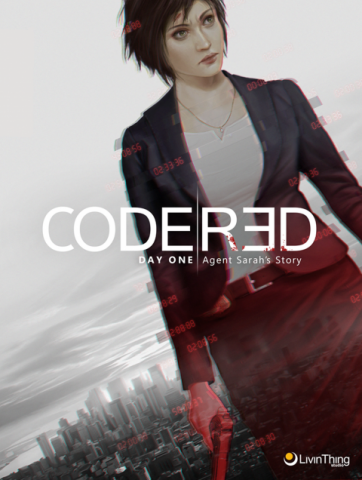 We are LivinThing Studio, a group of people very keen on virtual entertainment.
We are currently working on our fist big project ,,CodeRed: Agent Sarah's Story – Day one". Most of our job is done remotely but crucial decisions are made at meetings at our headquarter. Day one covers the first day of an investigation conducted by a special agent Sarah Young, a newly appointed SAC of the counter-terrorism unit, when she is informed about a planned attack on NYC.
The gameplay is based on a classic point&click model. Yet, you will definitely enjoy extensive screenplay, hand-painted graphics, sophisticated music, achievement system and some arcade game elements such as puzzles, car pursuits and our version of famous "Snake". The very first task for players will be to choose one from three available difficulty levels.
The game is released in Early Access (0.9.6 coming 1.0.0 :) ) Polish and English language version. Game is available for Windows on Steam platform.
Link to Steam: https://tiny.pl/gv7kq
Teaser: https://www.youtube.com/watch?v=de6rYfa_hLI
The agent's comment
,,I only have three days to save New York from annihilation. Should you decide to help me, I will require full cooperation from you. Together we will make tough decisions, not only work related ones. The situaiton is serious so you'll have to keep a cool head. Code Red has been announced by the President; we are all in danger. Remember that each of your decisions is going to have some irreversible consequences. So, are you going to take up the challenge and join my investigation? It can be the adventure of your lifetime''
Sarah Young
Sarah's profile: https://www.facebook.com/agent.sarah.young
Fanpage: https://www.facebook.com/coderedgame
Twitter: https://twitter.com/CodeRedGame
WWW: http://www.coderedgame.com/en
Graphic content: http://tiny.pl/g9kkj
Type of Promotion You Are Seeking:
Bloggers/Reviewers
News/Press
Twitch Streamers
Youtube Reviews
Press Release:
I Don't Have a Press Release