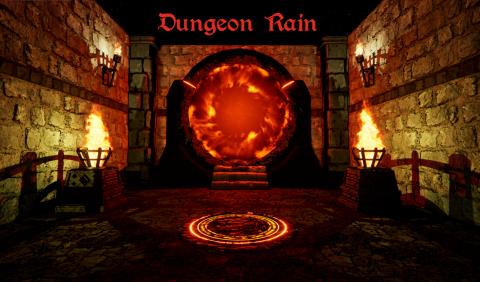 Dungeon Rain
First-Person Action Roguelike RPG
You are a prisoner, waiting for the end of his sentence when an entity contacts you and offers you a deal : He gets you out of there if you work for him.
Get started in the Hub, a special place where you'll start your adventure. You can prepare yourself before passing the portal, this is also where you will return once a dungeon is completed. In the hub you will be able to rest and heal your wounds, you will have access to quests, you will be able to sell and buy loot. You can also store your loot in a chest, this chest contains all the objects of the other prisoners who preceded you.
Dungeon is procedurally generated for endless fun !
Weapon are procedural too, with 6 levels of qualities.
Spells count 6 basics spells that can be combine in the hub to get more powerful.
Traps, quests and events will also be part of the game !
Kickstarter : https://www.kickstarter.com/projects/dungeonrain/dungeon-rain
Trailer : https://www.youtube.com/watch?v=QHVtcXJJhMU&t
Twitter : https://twitter.com/DungeonRain
Website : www.dungeonrain.com
Type of Promotion You Are Seeking:
Bloggers/Reviewers
News/Press
Youtube Reviews
Press Release:
I Don't Have a Press Release