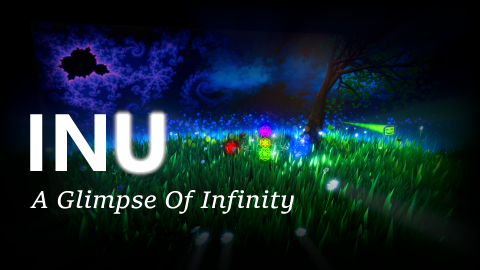 "INU – A Glimpse of Infinity" is a deeply calming indie game for PC that connects fundamental game mechanics with your core emotions.
In INU you explore fractal infinity and play what you feel like, literally.
The more you play, the more complex become your challenges as well as your direct impact on the game mechanics and appearance. INU helps to regain inner balance through free childlike play in a world that adapts to your current emotional state.
We are going to start a Kickstarter campaign on October 15, 2019 to finance a first release and the sound design.
This will make INU an instrument through which players can intuitively ex-press their feelings in music.
You can find more information about this topic in the press kit attached.
Our trailer gives a first impression of how looks like now what it will sound like later.
https://www.youtube.com/watch?v=aNn_ooqBhpw
Game Genre:
Adventure
Indie
Strategy
Other
Type of Promotion You Are Seeking:
Alpha/Beta Testers
Bloggers/Reviewers
News/Press
Twitch Streamers
Youtube Reviews