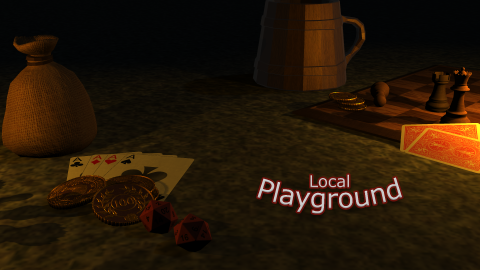 Local Playground is a virtual tabletop for local play only. Each player has to conect with thier phone or tablet to the server.
On the player device you can see you handcards.
Local Playground does not provide a large number of buildin games,
but it has an editor in which you can create als kinds of games.
You can also convert Tabletop Simulator games and play them in Local Playground.
For more information check out my press kit or my itch.io page:
https://rehcub.itch.io/local-playground
Type of Promotion You Are Seeking:
Bloggers/Reviewers
News/Press
Twitch Streamers
Youtube Reviews