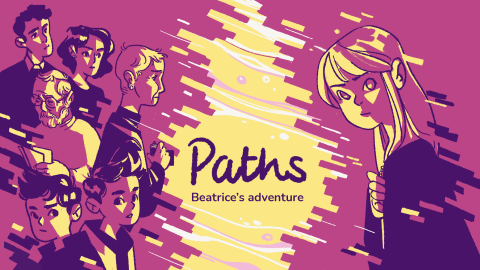 Paths: Beatrice's Adventure, a Finalist in Google Play's Indie Games Festival, is an interactive game that puts players in control of shaping the life of the protagonist, Beatrice. 
Each decision made by the player carries significant consequences that can drastically alter the course of the story. Even seemingly insignificant choices can have a long-lasting impact on the game's outcome, providing players with a rich and dynamic experience.
App Store: https://apps.apple.com/us/app/paths-beatrices-adventure/id1622536094As featured as one of Best New Games this week:
Play Store: https://play.google.com/store/apps/details?id=com.ThreeLeaves.PathBeatriceAdventure
Price: $3.99
It is a premium game. Please let us know if you would like any promo codes for review purposes.
Videos:
https://www.youtube.com/watch?v=CbpMwcwFqSQ
https://www.youtube.com/watch?v=jfC5EpM5sA0
Features:
Beatrice is a 16-year-old girl who is trying to find her way in life through her relationship with her family members. Every decision steers her story to a different path and etches more mysteries into her life.
Branching storyline with more than 10 possible endings
Up to 40 hours of gameplay to unlock all possible endings
10 Chapters including a prologue and an ending scene
Captivating hand-drawn visuals
More than 50 achievement trophies
Visual map with hidden features
A gallery with many pictures to unlock
Type of Promotion You Are Seeking:
Bloggers/Reviewers
News/Press
Twitch Streamers
Youtube Reviews