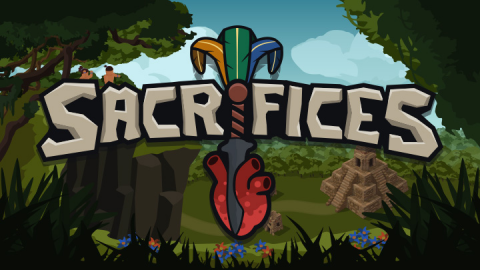 Hello there,
We are Spooky Games, a French game development studio, and we just released our second mobile game called "Sacrifices". It is a free to play god game set in a mesoamerican era. We use gameplay elements from classic god games like Black and White, mixed with town simulation like Banished or Fallout shelter.
In Sacrifices, your followers are just another resource. You will have no choice but to regularly sacrifice some of them in order to develop your village and become more powerful.
The more faithful they are to you, the more blood they offer.
As an ancient Aztec god seeking to restore your once powerful city, you will have various tasks to perform:
- Manage your village and followers needs (food, medicinal herbs, wood, stone…)
- Use godly powers to answer prayers from your followers and defend them against rival tribes
- Craft more than 150 different weapons and outfits
- Send expeditions through the wild jungle and discover its many treasures
- And of course, Sacrifice some of your more fervent followers to unlock more knowledge and therefore restore and expand your village
Trailer : https://youtu.be/AGa42vb2c_o
It will be released on October 7th, available for free on Android and iOS stores.
Cheers,
Maxime from Spooky Games
Type of Promotion You Are Seeking:
Bloggers/Reviewers
News/Press