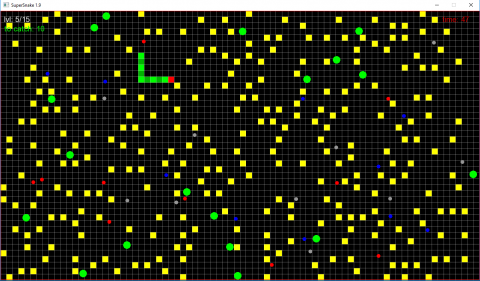 1. Game
Type: casual, arcade
Platform: PC (Windows 7, 10) 64bits
Release: 2017-10-30 (probably)
Price: 0.99$
Requirements:
- Opengl 3.0, 10MB space, keyboard
Resolution modes:
- 1280x720 only (Full-screen available)
Developer: Marian Witek
Distribution: itch.io
Demo: yes
2. About
Player control the snake's head and by catching blue dots he goes to the next level. He have to avoid impediments and fit in time. Player can catch different kind of dots and get some powers or lost some time like when he gets red dot.
There are 15 full playable levels. Additional difficulty is there's no game save but checkpoints after some levels and he can load game after rich it.(checkpoint after 3, 6, 9, 12, 13, and 14 level)
In game is level generator and user can generate custom level.
Type of Promotion You Are Seeking:
Bloggers/Reviewers
News/Press