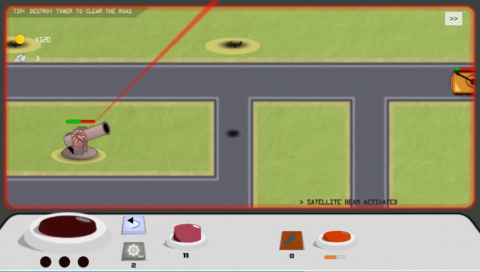 Tower Tank: TD Reversal is an arcade-style protect-your-tank and destroy-the-enemy game.
You are tasked to protect your tank from enemy tower attacks until it reaches the goal.
It is a take on the "reverse" tower defense genre, which, instead of building towers and destroying enemies,
you play as the advancing enemies to get to the goal.
Player interact with the game via arcade-style buttons just using the mouse to point and click.
Feature(s):
- 10 levels (est. 90 minutes of game-play).
- Different skills to help with your mission.
- Different upgrade strategies to suit your play-style.
Type of Promotion You Are Seeking:
Bloggers/Reviewers
News/Press
Press Release:
I Don't Have a Press Release