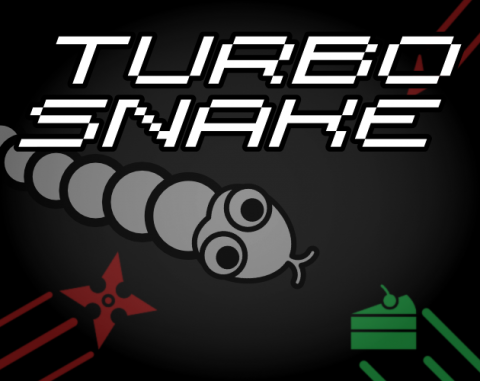 Android: https://play.google.com/store/apps/details?id=uk.co.tinystudios.turbosnake
iOS: https://apps.apple.com/app/id1509972557
Website: https://www.tinystudios.co.uk/#/turbosnake/
Turbo Snake is a free simple addicting arcade game that will put your skills to the test. Eat food to grow, dodge enemies, and collect game-changing power-ups. The game features a wide variety of enemies that force you to think quickly and change your strategy. Slow down time to sneak past enemies or grab the shield to push them away. Then flip the game on its head and eat all the enemies or make them explode with the bombs.
Have you got what it takes to challenge your friends on the global leaderboards?
"Classic snake on steroids"
"It's so satisfying to see all the enemies explode"
"Just one more game to beat my friend's high score"
About Tiny Studios
Tiny Studios is a small indie studio created by founder Sam Vickery. Sam has been a game developer since he was 13 years old and has over 6 years of professional experience. Sam is a full-time freelance Unity developer working for clients such as Aardman Animations, Post Office, and BBC. In 2018 he decided to start Tiny Studios to learn about all areas of game creation and has released 3 mobile games (Tap Swipe Shake, Tiny Rugby, Turbo Snake). Check out his twitter @SamVickery91
Type of Promotion You Are Seeking:
News/Press
Youtube Reviews
Press Release:
I Don't Have a Press Release