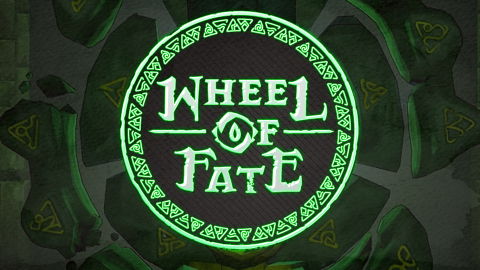 Wheel of Fate is an old-school single-player fantasy RPG with a modern take on graphics and a breakthrough AI that adapts the world to the player. Become the hero of Providence and save the world in an ever-changing adventure in this new take on old classics.
Welcome to the land of Providence. The Wheel of Fate has chosen you to be its Avatar and save the world.
Fate is the force that connects all beings, maintaining order in the universe, while an ancient enemy known as The Affliction thrives on chaos. As it spreads throughout the cosmos it severs the threads of Fate's connection, turning those it infects into deranged beings known as The Fateless. And in this battle, The Affliction is winning. So, The Wheel of Fate must pull back its shroud and reveal itself in the land of Providence and choose an Avatar to act through; a champion to fight the Fateless hordes and find the secret to defeating the Affliction. You are that champion, the Avatar of the Wheel of Fate!
This is classic RPG at it's finest! Start by customizing the race, gender, appearance, and class of your adventurer. Then step right into a battle!
In retro RPG style, you can focus on your strategy in the turn-based battles. And then we gave you a click-time enhancement upgrade, so you can use your well-honed gamer reflexes and increase the damage of your attack and defence.
As you adventure, you'll collect tons of loot, run dungeons, complete quests, craft better equipment, and of course, level up. Customize your character build to maximize your preferred gameplay style and get OP.
To defeat The Affliction you will need to open areas long since sealed away that can only be accessed by a shift in reality. Nothing to it right? As the Avatar you have the power to spin the Wheel of Fate and change reality and the world around you. The changes are random and can affect everything: Quests, Difficulty, NPCs, Stores, Maps, Dialogue, Easter Eggs; right down to the ambient lighting!
Wheel of Fate uses an innovative Artificial Intelligence that acts as the Dungeon Master. It sits quietly in the background and learns about how you like to play.
As the AI learns your preferred style it makes slight adjustments to adapt the gameplay without you noticing. It has a wide range of options to change including loot, environment, storylines, quests, NPCs, dialogue, and random events. The next time you play it might change things in a whole new way as it learns more about how you like to game.
But if that all wasn't enough, Wheel of Fate has hidden Easter eggs everywhere! As a reward for your hard work exploring the world, we have hidden tons of references to retro games & pop culture from the 80's and 90's.
Game Genre:
Adventure
Indie
RPG
Strategy
Type of Promotion You Are Seeking:
Bloggers/Reviewers
News/Press
Twitch Streamers
Youtube Reviews
Press Release:
I Don't Have a Press Release