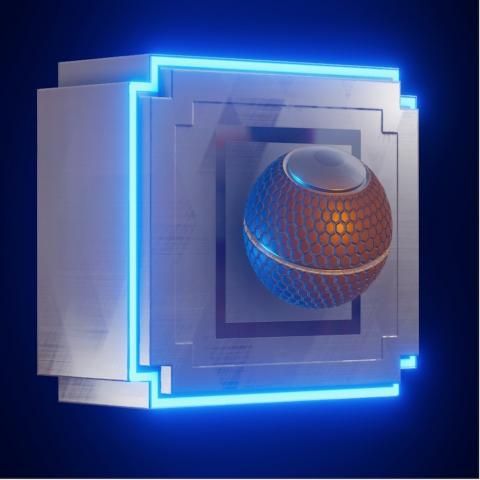 ReBounce! Tap the screen to throw the ball against the wall, and catch it after it glows orange to score points—don't miss it! Bounce the ball off surrounding walls to gain point multipliers. Be careful, wall tiles will disappear, giving you less real estate to work with.
ReBounce reinvents the classic schoolyard game of Wall Ball by adding a few interesting mechanics that you will surely never experience beyond the digital realm:
* POWER-UPS - Gain brief power-ups by throwing the ball against tiles that briefly light up one of three colors. Green tiles double your score multiplier for 10 seconds. Yellow tiles grant invincibility for 10 seconds (missing ball doesn't count). Blue tiles restore half of missing wall tiles.
* OBSTACLES - Watch out for the explosive mines! The further you get in the game, the more mines you deal with. Use invincibility to destroy mines!
* DIFFICULTY MODES - by default, the game is in casual mode. It allows for three chances before the game is over. Hard mode only allows one chance. Be mindful of your tapping in this mode! Mis-tapping the ball on its way back will mean game over.
*COMING SOON* Multiple different designed balls that users will be able to earn and collect throughout playing the game.
Type of Promotion You Are Seeking:
Bloggers/Reviewers
News/Press
Youtube Reviews